Welcome to Franklin County History

Franklin County, named for Benjamin Franklin, was one of 33 original counties organized in 1855, and the county's borders remain the same today as originally laid out. It is nearly square, extending approximately 24 miles in each direction. The area is historically rich. A Santa Fe Trail cutoff angles across the northern part of the county. It is said that more Native American tribes were in Franklin County at one time or another than any other county in Kansas, and many of the geographical names in the county reflect this.

Franklin County was a hotbed of pre-Civil War tension in the late 1850s as proslavery and abolitionist settlers poured into Kansas in an attempt to influence which direction the future state would take.  John Brown and his sons lived here and were responsible for the infamous Pottawatomie Massacre on May 24, 1856. This brutal act shone the national spotlight on Franklin County and plunged Bleeding Kansas further into a vicious civil war.

Ottawa quickly developed as the county seat and largest town in the county.  Santa Fe and Missouri Pacific Railroads were major employers and brought many immigrants from Mexico to work on the lines. The Santa Fe main line, Interstate-35, and US Hwy. 59 bisect Franklin County today and contribute to the county's strong agricultural economy as well as many manufacturing businesses that use those routes.

History Mysteries


Help us out! The Franklin County Historical Society has hundreds of unidentified photos. We'll put some of them here. Click here to identify this photo.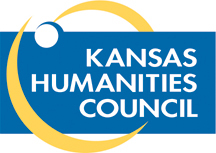 In 2010 Franklin County Historical Society staff formed a network of organizations in the county with historical interests to create a digital repository of large amounts of Franklin County historical information. The partners consisted of museum, library and university professionals whose institutions have existing collections and who have knowledge of individuals with additional pertinent materials.
Digital imaging provides both enhanced access and preservation. Users anywhere in the world may access the resources and online copies of rare and fragile documents may be used on a regular basis without damage to the originals.
Although this is an ongoing project, a goal was to have the site functioning by 2011 as part of Franklin County's celebration of the Kansas Sesquicentennial.
| | |
| --- | --- |
| | Funders for this project are: Kansas Humanities Council, Ottawa University, and the Caroline E. Hewitt Trust for the Humanities/Midwest Trust. If you would like to contribute to this project, please contact us. |